Jasmina Simeon helped form NorthStar Yachts straight after completing her degree in economics. Her enthusiasm for Croatia and its surrounding islands stems from holidaying with her family. Today, she spends her time exploring the area, reviewing the latest yachts before offering her unrivaled expert advice to her clients. Here she offers Charterfleet.com some essential insider information on charting in Croatia.
Croatia and Montenegro are top choices for our charter guests. I am from Serbia; my husband is Croatian. We had one of Croatia's first domestic charter companies 20 years ago, and my husband's family is from one of the islands, so we are quite well established there.
Our Croatian office is based at Marina Lav in Split, which is a small marina but is very nicely incorporated with Hotel Le Meridien Lav, one of the newest hotels in that area. A few of our charter yachts are based here. It's a great spot because it is in the middle of the Adriatic coast, and some of the most beautiful islands in Croatia are very close to Split.
Try a
yacht charter in Croatia

We have another office in Kotor, in Montenegro, where more of our yachts are based, and in Porto Montenegro. Quite a few foreign-flagged yachts are based in Montenegro so they can begin and/or end charters there. By law, Croatian-flagged boats can only start and finish the charters in Croatia. Foreign flagged-vessels must begin in Croatia and end out or vice versa. This is quite handy because the Dubrovnik airport is very close to Kotor – about a 45-minute drive by minibus – and clients can start in Montenegro and finish there or in Split.
Another important note is that the fuel is duty free in Montenegro, which makes the fuel expense slightly lower. We recommend that the yacht fill in Montenegro and cruise in Croatia.
Yachts cruising in/out of Croatia need to stop in Cavtat to complete customs paperwork. During the high season it can get very busy and guests might have to wait a while, so we suggest that guests take advantage of Cavtat bay and village, which, in my opinion, is like the St. Tropez of Croatia. There are a lot of good restaurants, the bay is wonderful for swimming and the nightlife atmosphere is really something special. I would suggest staying in that bay for at least one night.
When cruising in Croatia, plan to visit as many islands as possible. The ACI (state) marinas are well equipped and organised, but try to stay at anchor as much as you can.
Many of the bays are well protected and you can easily find shelter. A good captain will know where to take you if the weather is bad. One-to-two nights in the marina is fine, but definitely take advantage of the many small, unspoiled bays that allow you to be completely on your own. Your own private bay? These days, that is very difficult to find.
Don't hesitate to get insiders' tips from your captain and locals. Captains will know where to take you. Croatians are very proud and will give you good information if you simply ask.
7 things to do on your Croatia yacht charter

Talk to Jasmina about chartering in Croatia
Jasmina Simeon, charter broker, North Star Yachts helped form the company after she finished her degree in economics.

JASMINA SIMEON
CHARTER BROKER, NORTHSTAR YACHTS
You might also like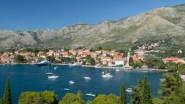 The best superyacht charter anchorages in Croatia
Some seasoned yachting professionals share their favourite anchorages in Croatia to enjoy while on your superyacht charter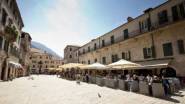 Fine dine away from your yacht in Montenegro
An exciting mix of exclusive restaurants situated along the coast of Montenegro to fine dine away from your luxury yacht.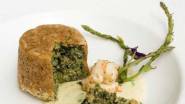 7 things to do while chartering your yacht in Croatia
The definitive guide in what to see and do in Croatia; from film lovers to diving enthusiasts - everyone is catered for perfectly
More on Charterfleet