If you are looking for a superyacht charter one of the first questions that needs to be answered is "Which
destination to charter
in?" With this in mind Charterfleet has caught up with charter manager Rebecca Cutter to get her expert advice on where to head to this season.
Cutter joined
bluewater
13 years ago after leaving the cold climes of the UK. Being an adventurous lady, she graduated from university and the very next day bought a one-way ticket to Nice and has never looked back.
Rebecca was always destined for a life in travel after being the daughter to an English mother and American Father. Growing up, she lived in Holland, Spain, Belgium and Ireland as well as England and now France.
If I had a superyacht I would definitely choose a Benetti Classic like Giorgia or Wild Thyme. Both offer outstanding comfort while cruising and amazing facilities both on-board and on the water
Where do you find most guests like to charter?
A
yacht charter in the South of France
, in particular the French Riviera (hotspots include Cannes or Monaco and St Tropez), Amalfi Coast, Sardinia and Corsica are all extremely popular destinations. Clients are attracted by the notoriously glamorous settings and warm weather as well as being totally spoilt for choice when it comes to onshore gourmet dining experiences. There is also an element of "see and be seen" with worldwide celebrities and VIPs visiting, especially the South of France, during the summer months.
With our main operational office based in the South of France I would say that our knowledge and expertise in chartering in this part of the world could explain why we get so many clients here.
An area to open up in the near future will be the Balearics and again, our team of brokers, based in Palma de Mallorca is already set and raring to share their expertise and local knowledge.
Is it difficult to suggest "off the beaten track" destinations?

Yes, and yet there are so many amazing places to discover and experiences to be had in these places. That said there are more and more yachts proposing amazing cruising locations and I think that slowly clients are considering alternative destinations to escape the crowds and to create an once-in-a-lifetime experience for their family and friends.
What is the most frequently asked question from clients?
1. Itinerary suggestions, which is actually a really fun and interesting part of the job. Captains are always a fantastic resource to use when planning itineraries. They know the areas inside out and can therefore advise best on the most realistic itinerary based on the yacht's capacity for cruising i.e. overnight passages, distances etc.
2. Who is the chef? Food is such an important part of the charter experience and should not be overlooked. The gastronomical delights on offer to charter guests continue to astound me. There are some phenomenally creative and talented chefs out there who can literally work magic (given the itinerant nature of yachting and sometimes limited galley space) to ensure that guests are served meals to their exact liking at any time of the day. Even the smaller yachts with less crew are able to present the most mouthwatering dishes to their guests.
3. What is APA (Advance Provisioning Allowance)?
4. More frequently now is the question about VAT.
What is the most difficult part of your job?
Securing berths in high season in the most popular ports. We always try to encourage clients to book early, not just so that they can enjoy a wider selection of yachts to choose from for their charter but it also gives us a head start on requesting their preferred ports. Some ports like St Tropez are particularly difficult to book.
What advice would you give to a charterer?
To be as flexible as possible when it comes to the itinerary. Rather than trying to rush and squeeze in as many destinations as possible or trying to stick to a rigid itinerary, take time to actually relax and enjoy your time on board. Let yourself be guided by the captain and your own enjoyment. Be prepared for changes if the weather turns and the captain suggests an alternative route. That's the beauty of yacht charter; you don't have to be tied to a schedule. Escapism at its best.
Secondly – book early!
On average how many charters does a yacht do in a year?
Every yacht is different depending on both the size of the yacht (i.e. the smaller day boats which can do up 40-50+ days in the season) and the availability of the yacht for charter during the Mediterranean season (on average 6-8 weeks+).
Did you notice any destination trends in 2013?

Corsica and Sardinia as clients were able to benefit from a zero rated VAT on charters starting in French waters (as long as they booked before July 15th) and also visit the hugely popular Costa Smeralda there.
If you were to charter a yacht, which yacht would it be and why?
Definitely a Benetti Classic like
Giorgia
or
Wild Thyme
. They offer great value for money in terms of the huge volume both inside and on deck; their luxurious finishings; outstanding comfort while cruising and amazing facilities both on-board and on the water. There is also a great crew-to-guest ratio (7-10).
Where would you go and why?
Croatia (The Adriatic) simply because it remains so unspoiled still and there are so many stunning anchorages and islands to visit while there. It's possible to have a totally relaxing time but there are also places where you can enjoy some great nightlife like Hvar, referred to as the St Tropez of Croatia. There's something for everyone from the nature lover to the culture vulture and it is a country seeped in history with so much to offer.
Where do you think the most popular place to charter will be in 2014
Corsica
and
Sardinia
because guests can enjoy the two very different cultures and diversely stunning scenery in both areas.
Spain
is often a first choice for many clients but because of the reduced fleet, availability is limited. However, looking towards the future (2015), more yachts will be registered to charter in Spanish waters and bluewater is ready to deal with the increased demand by having an established an experienced business in Palma de Mallorca for over 12 years now.
For charter details, specs and prices…
You may also like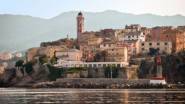 Corsica yacht charter: a wine lover's paradise
Corsica is a must-visit charter destination for wine lovers. Take a look at our definitive guide to wines, winemakers and vineyards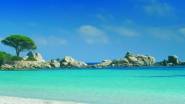 3 choice superyacht anchorages in Corsica
A choice of three stunning locations to drop anchor and while away the days on the island of Corsica while on your superyacht charter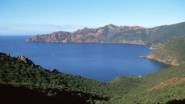 7 days around Corsica
This 7-day charter itinerary around Corsica takes in its spectacular scenery and charming seaside towns
More on Charterfleet