Industry expert Malcolm MacLean (pictured right) discusses the latest superyacht and luxury yacht news. Discover which yachts are new to the global charter fleet, read about the latest charter yacht price updates and location changes, and find out more about all the refits, must-have gadgets, features and water toys available on the yacht rental market. If it's new and newsworthy in the charter yacht market, this is the place to read all about it.
Latest News & Offers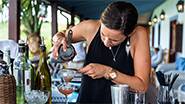 Cocktail Competition showcases crew members' mixology skills
19 December 2014
Bartenders from 20 of the world's most luxurious yachts came together at the Antigua Charter Yacht Show last week to flaunt their mixology skills and creativity at the inaugural Diageo WORLD CLASS™ Yachting Cocktail Competition.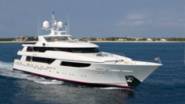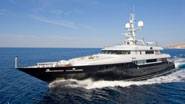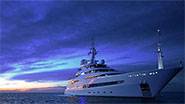 More News & Offers