Ravello sits like a natural balcony overhanging Amalfi and is a delightful place that offers spectacular view. The seven-kilometre drive from Amalfi to Ravello passes through the Lattari Mountain range. Ravello owes its fame not only to its dramatic location, perched 350-metres above the sea, where cooling breezes placate the summer heat, but to the fact that Ravello has been the chosen residence for artists and musicians of international fame.
Charter a yacht on the Amalfi Coast
Villa Rufolo
This splendid villa has been made famous by its terrace and garden, which inspired Wagner to write some of his Parsifal, as he was so moved by its vistas. Dating back to the 13th century and immersed in a green park of exotic Mediterranean flora, the atmosphere of this place is breathtaking. Each summer, some of the concerts of the Ravello Festival are held in the gardens.
Villa Cimbrone
Villa Cimbrone is the second most famous villa in Ravello, also with a splendid panoramic terrace. This villa has attracted many famous admirers, including E.M. Forster, Virginia Woolf, D.H. Lawrence, and Winston Churchill. Hollywood actress Greta Garbo and conductor Leopold Stokowski had a famous romantic getaway on its grounds in 1938. A stroll through the estate will reveal poetic inscriptions found on plaques and numerous replicas of Roman busts. One attraction is a statue of Mercury, the Roman messenger god, who invites visitors to a few moments of introspection. Another sight to see is the Terrace of Infinity, a serene location that sits high above a sheer cliff facing the ocean.
Ravello Music Festival
This festival is held between June and mid-September and turns much of the town centre into a stage. Events ranging from orchestral concerts and chamber music to ballet performances, film screenings and exhibitions are held in atmospheric outdoor venues, most notably the famous overhanging terrace in the Villa Rufolo gardens.

Talk to Carlo about chartering in Italy
Carlo Pettorosso founded Flying Charter after spending many years in the yachting industry. His company is committed to delivering a seamless service to all charter customers.
CARLO PETTOROSSO
FOUNDER OF FLYING CHARTER
You might also like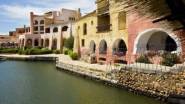 7 days in Sardinia
Spend 7 days in Sardinia which offers the best of nature's tranquility as well as explosions of outrageous glamour and fun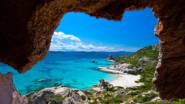 A superyacht owner's guide to Sardinia
Sir Donald Gosling, owner of superyacht Leander, explains why he never tires of visiting the fabulous island of Sardinia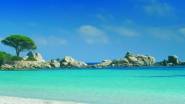 3 choice superyacht anchorages in Corsica
A choice of three stunning locations to drop anchor and while away the days on the island of Corsica while on your superyacht charter
More on Charterfleet