British Virgin Islands yacht charter
The British Virgin Islands can be roughly split into two island chains, stretching more than 30 miles and separated by Sir Francis Drake Channel, a three-mile wide expanse of water across which numerous pleasure craft ply.
On the north side is Tortola (the main island), Beef Island, Guana Island, The Camanoes and The Dogs. On the south side is Norman and Peter Islands, Dead Chest, Salt, Cooper and Ginger islands, and
Virgin Gorda
. To the north east of the main group of islands are Jost Van Dyke and the Tobago islands, while 14 miles north of Virgin Gorda is Anegada.
There are numerous smaller islands – several privately owned such as Richard Branson's
Necker Island
– and some of which are tiny uninhabited islets.
Yachts for charter in the Caribbean
All are strikingly beautiful and remarkably unspoilt by development. A huge variety of unique indigenous plants and exotic wildlife thrive in the national parks and nature sanctuaries, and there is an amazing variety of underwater life in the warm crystal clear sea, which makes
snorkelling and diving a delight
.
The BVIs are one of the most popular charter destinations in the world, with good reason. Gentle trade winds make it great for sailing, but not too rough for motorboating, and breezes ensure it is rarely stiflingly hot. The infrastructure is also perfect for boating, with excellent facilities even for very big boats.
Why the British Virgin Islands are perfect for a superyacht charter

Delightful Diving
Extremely pleasant diving over corals, especially between Tortola and Beef Island.
The volcanic nature of the islands gives them a hilly, rugged character, with mountainous peaks clad in lush vegetation and golden sand shorelines with hidden coves and anchorages. The exception is Anegada, which is geologically distinct with its flat terrain and limestone and coral composition.
You might also like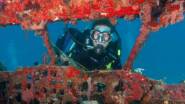 Diving in the BVI
Take some time away from the comforts of the yacht and dive the BVI's. An exquisite water wonderland awaits you.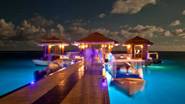 Charter the North Sound, Virgin Gorda by superyacht
The North Sound of Virgin Gorda in the British Virgin Islands is a superyacht charter dream with stunning anchorages and beautiful resorts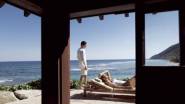 Luxury yacht charter Necker Island
Sir Richard Branson's Necker Island Resort in the heart of the British Virgin Islands provides laid-back luxury in beautiful surroundings perfect for a yacht charter
More on Charterfleet