There are holidays and there are holidays…
For even the most seasoned vacationer the luxury yacht charter experience offers new levels of personalised service, lavish comfort and unparalleled privacy.
The limitless range of destinations, the unrivalled level of service, the tailored cuisine, the diversity of activities available on board and ashore, and the variety of yachts from which to choose, makes for a holiday like no other.
With a crew to guest ratio that often exceeds one-to-one, staff trained in silver service and yachts created to provide the ultimate in luxury amenities, the crewed charter yacht experience puts most other holidays to shame.

Layer in elements such as flexibility (if the beach is too crowded, ask the captain to move to the next one) and fully personalised cuisine, activities and itineraries and you have upgraded to a whole different vacation experience.
While you may be referred to as a guest, you are, in fact in charge of your holiday to whatever extend you prefer (within the bounds of safety and the law of course!).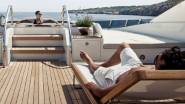 Life on board a charter yacht
From relaxing sea days to lively port excursions, this is what life is like on board a charter yacht
Anatomy of a charter yacht
A charter yacht defies comparison to any land-based luxury resort. Designed by the world's leading yacht designers, superyachts are themselves floating works of art.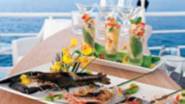 Floating 5-star restaurants
When it comes to fine dining, no resort can match the personalized menu, the superb service, and the delightful ambiance of a charter yacht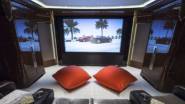 Superyacht entertainment!
Being bored on a charter yacht is simply not an option with the array of onboard entertainment options available to guests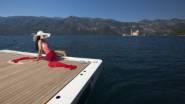 The charter experience in pictures
Immerse yourself in our gallery of photos that capture the essence of the yacht charter experience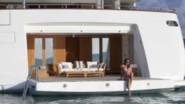 A life of leisure onboard a superyacht
A charter yacht is more than just a way of getting from A to B; it is also a floating resort with a full range of leisure activities from which to choose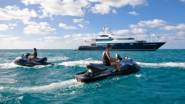 Superyacht water toys, slides and jet skis
Messing about on - and sometimes under - the water is all part of the charter experience
An office with a sea view
The modern charter yacht has better communication and work facilities than most homes (and even a few businesses)