No more alphabet soup
The various contracts used by charter brokers have always been a confusing alphabet soup of terminology but, recently, the various international charter organisations have started making the industry jargon easier to understand.

The two basic terms under which a yacht operates (and which are spelled out in the contracts) are the Mediterranean Yacht Brokers Association (MYBA) terms and the Caribbean Terms Inclusive (CTI).

Let's look at what these mean to you as a charterer.
MYBA
MYBA terms might best be labeled a "plus all expenses" contract. Under the contract written and endorsed by this European organisation, the basic charter fee includes the yacht and all its equipment from spa to water toys to entertainment system, crew wages and their food, ship's laundry, operating consumables, and insurance coverage for the yacht and crew.

All other expenses will be charged to the charterer at the cost actually paid with no markups. Those expenses include all food and beverages for the charter guests, fuel for the yacht and tenders, harbour fees, communications, guest laundry, dockage and shore-side electricity.

Once called Western Med Terms (WMT), these are popular because the contract allows an a la carte approach to services. The concept of these terms evolved because most charterers in the Mediterranean eat ashore regularly, so unused food and beverages would be a waste of their money. If the charterer wants to run at top speed along the Riviera, then the cost of fuel will increase and, if the client wants fresh flowers in the staterooms every day, they will be billed at cost.

MYBA terms have proven to be fair to both the charterer and the yacht so, as a result, most large charter yachts operate on MYBA terms worldwide.


Caribbean Terms Inclusive
Caribbean Terms Inclusive (CTI) is sometimes known as Standard Caribbean Terms (SCT) and is best described as a "mostly all-inclusive package". CTI terms include three meals per day for the charter guests plus fuel for four hours of cruising a day. One area where CTI yachts may vary is in the beverages – some include a selection of standard bar liquors and wines, while others charge extra for all beverages.

CTI terms are common in the Caribbean aboard smaller charter yachts but larger yachts often remain with MYBA terms when in the islands.


Eastern Mediterranean Terms
Eastern Mediterranean Terms (EMT) are still sometimes used, and these are the same as CTI terms, except they provide only breakfast and lunch on the assumption the charter guests will dine ashore in the evenings.

As with any contract (and especially one involving a yacht worth millions), it's common sense to read it carefully and ask your charter broker any questions that arise. It's even wiser to have your legal advisor review the contract and discuss it with your charter broker.

Charter crews (and charter brokers) have a reputation for being discreet and highly protective about their charter clients. Nevertheless, depending upon who you are and your personal sense of privacy, a non-disclosure agreement won't be seen as unusual. Whether you're a celebrity who wants to avoid the paparazzi or a corporate executive carrying insider documents, such an agreement will serve to emphasise your need for privacy.

Once you understand the basics of charter contracts, they make sense and, in each area, work to provide both the charterer and the yacht a fair relationship.
You might also like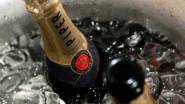 Charter costs explained
When looking at which yacht to charter, price could play a key factor. Make sure you know what you will need to pay on top of the base price.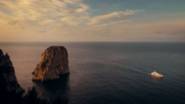 How to plan and book a charter
From preference sheets to insurance, this is our comprehensive guide on how to plan and book a charter on a luxury yacht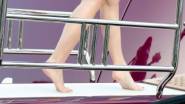 Etiquette on board
To ensure your charter runs as smoothly as possible, following a few simple etiquette rules can make, or break your experience.
More on Charterfleet