Whether it's business executives huddling around an alfresco table finding fresh business ideas, CEOs networking, or top producers enjoying the perks of their hard work, corporate charters are the perfect (and unforgettable) solution to the needs of many businesses.
It's easy to think of a yacht charter as being reserved for families and friends on a leisurely vacation. But charter yachts are perfectly suited, to another purpose: Corporate charters.

It's not unusual for a corporation to schedule a business meeting at a golf resort, ostensibly as a perk but also to get away from office phones and distractions. Having that same meeting aboard a yacht is, in the words of one client, "really special."
Amway, the world's largest direct-marketing corporation, is easily the most visible in this area with a series of Feadships – all named Enterprise – that are used as a reward for top-selling distributors and as a place for management executives to focus on business strategies without the usual office interruptions.

A second use was when a businessman gathered his top suppliers and their spouses for a week of water toys and gourmet cuisine and, though intended as a one-time change from resorts and cruise ships, it proved so immensely productive that it has become a yearly event.

A yacht charter is also a good way to put the principals of several companies that do business together into a relaxed atmosphere. As one CEO notes, "Sometimes all you need is fifteen quality minutes with another person to dramatically change the future of your business, and a yacht is perfect for that."

Charter yachts have been used for product introductions as well as for contract negotiations, because they provide the same quality so appealing to celebrities trying to avoid paparazzi: Privacy. Few destinations can compare with a charter yacht when it comes to isolation.

But there are some caveats to choosing a charter yacht for corporate use. First, when discussing your needs with the charter broker, you need to clearly articulate what your business goal is, such as improving relations with suppliers; a product launch, networking, or providing a reward for employees. Second, you need to have a realistic budget.

Accommodations are an important consideration, because you need to be able to handle as many guests as planned. But you also want to offer reasonably equal quality in the staterooms so no one feels slighted, either. In some cases, because many charter yachts are limited to no more than 12 guests, a corporate event may include several yachts, which not only permits more guests with equal quarters, but allows for additional activities. When a group of yachts on a corporate charter gather in a harbour, the guests can visit one yacht for a special event or party, and separate yachts lend themselves to team-building with competitions between the yachts such as beach volleyball.

The crew is another important factor, and the crew should have corporate charter experience so they understand the distinctions between these and private charters. The differences include strict budget limitations, a larger number of guests, the requirements of corporate branding, and knowing how to deal with off-site caterers, musicians, decorators and even bodyguards.
You might also like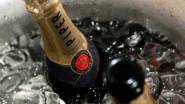 Charter costs explained
When looking at which yacht to charter, price could play a key factor. Make sure you know what you will need to pay on top of the base price.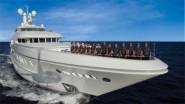 The importance of the crew
There are many factors that contribute to making charter vacations such a great experience, but the crew of your yacht are undoubtedly the most important
How to choose a yacht
With hundreds of yachts available for charter, here are some pointers on which one could be right for you
More on Charterfleet