For many people, confinement to a wheelchair once meant having to give up their love for the sea and yachting. With narrow decks, difficult access, and the ups-and-downs of the accommodations, it was simply impossible. No longer is that true.
Getting on board
The starting point for such a yacht is simply getting aboard. Standard passarelles (gangways) are too narrow for a wheelchair, but some yachts have been equipped with passarelles wide enough not only for a wheelchair but for three people. This allows a person with walking difficulties to have the support of an assistant on each side. Another yacht simplifies access with an electric lift, like those on special needs automobiles, that folds out and lifts the wheelchair to deck level.


Once aboard
Once aboard these special needs yachts remove many of the hindrances by having wide decks and larger doors without sills. The master suites on several are located on the main deck, so access from private cabin to the salon and dining area is unhindered, and these suites have thoughtfully designed heads with handrails and over-sized showers to allow for caregivers.

Elevators are the solution for access to different levels, allowing those with special needs to enjoy the upper decks and skylounge areas as well as the dining and living spaces. Even yachts without room for a full-sized elevator have solved the problem with chair-lifts on the sides of the stairs from the lower decks to the top deck. One yacht even has a lift to take guests from the aft deck to the stern platform, providing easy access for swimming.

Yachts aimed at the special needs market also solve the many small details that can make a wheelchair difficult. The dining areas, for example, are arranged with ample space on all sides so the guest isn't limited to just one place at the table.


Entertainment areas
In the entertainment areas, many of the chairs are armless to make transfer from a wheelchair easily managed, and the spaces between coffee tables, couches and chairs are carefully considered.


The crew
The crew aboard a charter yacht catering to special needs guests is also a major factor and, like those on yachts aimed at kids, the crews are carefully vetted beforehand. These yachts have crews that are comfortable with special needs guests and who are willing to go the extra distance to be helpful.

Special needs charter clients aren't limited to just motoryachts, however, and there are several sailing yachts that make provisions for special needs guests. Aboard one, cockpit lounges are fitted with seatbelts so guests can enjoy heeling over on a breezy day without concern.
You might also like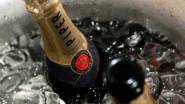 Charter costs explained
When looking at which yacht to charter, price could play a key factor. Make sure you know what you will need to pay on top of the base price.
How to choose a yacht
With hundreds of yachts available for charter, here are some pointers on which one could be right for you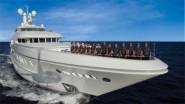 The importance of the crew
There are many factors that contribute to making charter vacations such a great experience, but the crew of your yacht are undoubtedly the most important
More on Charterfleet