To ensure your charter runs as smoothly as possible, following a few simple etiquette rules can make, or break, your experience.
Treat the yacht as you would your own home
A simple rule to follow. The crew want you to feel at home and equally the boat owner will appreciate care taken with his property.
Respect the crew
Treat them as you would valued employees. The crew have an extremely busy job from the chef through to the stewardesses; each one is there entirely to make sure your holiday exceeds expectations. Equally, the crew can be great fun too.
What to bring
Storage is always a big issue, so hard-sided luggage is discouraged in favour of soft luggage that can be collapsed for stowing. Steamer trunks might be the "in thing" on ocean liners, but not on yachts.
Shoes or no shoes?
Many yachts have a "bare feet" rule that shoes stay outside the cabin, and others ask that no shoes be worn on deck too. In each case, the crew will provide a basket either at the end of the gangway or outside the salon door for you to deposit shoes. If shoes are allowed on deck, keep in mind that they should be soft-soled "boat shoes". Stiletto heels that can dent the teak decks and black soles that leave scuffmarks are a big no-no.
Smoking
Smoking on most yachts is also prohibited inside the cabin, but there may be specific areas on deck set aside for smokers. If you or some of your party are smokers, make that clear to your charter broker from the outset. If smoking is permitted on deck, a thoughtful guest will enjoy their dessert cigar on the stern or downwind side of the yacht where the smoke blows away.
Moving around the yacht
Always honour the "upstairs/downstairs" concept, and don't ever invade the private crew areas without a specific invitation. Aboard many yachts, the galley (kitchen) is a sacred area that you should leave to the chef unless invited. Most yachts have mini-refrigerators in the guest areas and a word to a crew member will ensure they are stocked and replenished with your favourite drinks and snacks throughout your stay.
Children
While many yachts encourage charter clients to bring children of all ages and often stock a wide variety of water toys, games and videos just for youngsters, the crew members are not babysitters. If you bring small children, plan to care for them yourself or bring a nanny, who can often be accommodated in a spare cabin.
The crew and you
On American yachts, there is often more informality between crew and clients, while on European yachts, the crews are almost invisible and trained to keep their distance except when providing services. Either way, remember that the crew have more than enough work to keep them busy, so don't expect them to join you on your sightseeing junkets, although they stand ready to ferry you to and from the shore.
You can invite the captain to join you ashore for a meal, but don't be offended if he declines. He may have projects he needs to accomplish in your absence (a charter yacht creates mountains of paperwork), or he may simply prefer to keep a slight distance from his clients.
Housekeeping advice
Give the crew a chance to make up the beds, do the laundry, and perhaps service the various systems so take time to go ashore and shop, or just leave the crew alone while you sun on the upper deck.
Party time
One of the pleasures of a charter yacht is the ability to entertain in grand style, but plan it in advance. Don't return to the yacht from an evening of partying ashore with a half-dozen friends-in-tow and expect the chef to prepare a late-night meal for everyone. If you want to invite extra guests aboard for cocktails or a meal, be sure to clear it with the captain first so there will be no embarrassing shortage of food or drink and the chef will be prepared for the event.
Safety on board
Safety is the prime responsibility for the captain and crew, and they take it very seriously. You will have a safety briefing about lifejackets and liferafts, so ensure you digest the information given. It is a requirement of both insurance and maritime laws.
If something isn't right
The correct way to deal with any problems is via the captain, he/she is the only one with the authority to put it right. It is never correct to take the matter into you own hands and lecture a crew member yourself. That is what the captain is there for.
Illegal or illicit activities
The tolerance level aboard yachts for illegal or illicit activities is absolutely zero. The penalty for any such behaviour is the yacht itself being seized and the license lost, therefore the captain and crew will turn you in to the authorities. In most countries, the penalty is jail for such behaviour too.
You might also like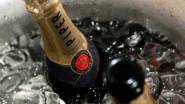 Charter costs explained
When looking at which yacht to charter, price could play a key factor. Make sure you know what you will need to pay on top of the base price.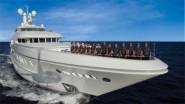 The importance of the crew
There are many factors that contribute to making charter vacations such a great experience, but the crew of your yacht are undoubtedly the most important
Yacht charters for families
Charter yachts are often viewed as adult playgrounds, however as more and more emphasis goes on family-fun, charter yachts are becoming more child-friendly
More on Charterfleet