With hundreds of yachts available for charter, finding the right one for you might seem daunting. A charter broker is the best person to advise you, but here are a few pointers.
Choosing a charter yacht has much in common with buying a house. With a house, you would probably start with where you want to live. With a yacht, the question is where do you want to go. While that might be the most important question for a homebuyer, it might fall second or third on your list of questions because many potential charterers don't have a particular destination in mind.
The gorgeous Turkish coast is best in spring and fall, because it can be hot and windy in mid-summer. July through October in Thailand is humid and rainy, so November through April avoids the monsoon season, while Polynesia is rainy in the southern summer (December to February). Your charter broker can advise you on what areas are best for the time you desire.
With a house, the number of bedrooms is important and so it is with yachts. If you're planning a getaway with just two couples, then look for a yacht with two fairly equal suites. If you have children, then you'll want more cabins, often with twin berths or bunk beds. Want to charter with several couples? Larger yachts can provide a level of spacious accommodations so that no one feels that they are second-class citizens.
Number of guests
You should know that the maximum number of guests allowed by law on many charter yachts is 12. Beyond that number, maritime regulations require that the yacht be registered under the Safety Of Life At Sea (SOLAS) regulations used on cruise ships. There are, of course, many large yachts capable of handling more than 12 guests that meet the SOLAS classification.
Cabin configurations
Consider your needs as you review the charter yachts. If, for example, you have children, you'd probably like to have them close to you so look for a yacht that has smaller cabins near yours, or perhaps even with an adjoining door. On the other hand, it's nice to have some separation for couples because, to put it delicately, the bulkheads (walls) on a yacht are not nearly as soundproof as in a home. Having suites that don't share an adjoining bulkhead allows you to snore or watch TV without disturbing your neighbours.
Budget
Just as you'd tell your real estate broker what your price range is, so should you tell your charter broker. Your budget will also help focus the search for the perfect charter yacht. See our feature on
yacht cherter costs
to help refine your ideas, but this is the time for you to be perfectly honest about what you plan to spend. Your
yacht charter broker
will help you understand the various additional costs (fuel, dockage, etc) and, before you depart, you'll have a clear understanding of the cost.
Amenities
Now that you've narrowed down the neighborhood where you want to live (charter), decided on the number of bedrooms (staterooms) and picked a price range, it's time to consider the amenities.
Food
Fine cuisine is one of the drawing cards for charter yachts, so review the qualifications and specialities of the chef carefully to ensure they match your own tastes. The opposite (and result) of all that food is exercise and, if that's part of your regular regimen, many charter yachts have dedicated exercise facilities that equal (and often exceed) shoreside gyms. After all, you have to work off some of those calories.
Watersports
If you are a dedicated scuba diver, pick a destination that has underwater attractions and, if possible, choose a yacht that has a certified dive master aboard as well as all the equipment for diving, including compressors for refilling the tanks. Some yachts prefer, either for liability or insurance issues, to arrange "
rendezvous
diving". This means that a professional local dive company arranges to
rendezvous
with your charter yacht, bringing their own boat, staff and dive equipment. This is popular in the Caribbean, where yachts regularly use local services but, whichever method is used, having a yacht with a crew of experienced divers will enhance your adventure.
Children
Many charter yachts are well-equipped to handle young children, for example, with everything from removable safety rails near stairs to removing any breakable objects. Tell your charter broker that you need a "kid-friendly" yacht and you'll be delighted with the choices. (see
yacht charters for families
)
Disabilities
Charter guests with disabilities are now easily accommodated with elevators between decks (nice even for those with creaky knees!), wide passageways to accommodate wheelchairs or walkers, and crews trained to deal with special needs.
But how do you get to and from your charter yacht, you ask? Often your yacht will moor in a marina or to a quay (called Med mooring when the stern of the yacht faces the quay), so you just walk down a gangway that is solid and secure. (see
disabilities and yacht charters
)
Tenders
The traditional way to reach a charter yacht that is anchored away from shore is via a smaller boat, called a tender, which is often specially designed to protect the guests against wind and spray. Many yachts have several tenders for different purposes, such as water-skiing or fishing in addition to carrying guests to and from shore.
The latest version of the traditional tender is the helicopter, a truly hi-tech way to reach your yacht. Many large yachts are built with helipads that can accommodate helicopters. While this won't take you to shore for lunch as easily as the tender, a helicopter can whisk you seamlessly to and from the airport on arrival and departure, as well as take you on adventures away from the yacht.
Which yacht?
Finally, once you've decided on most of the details of your house/charter, the final question to ask yourself is what style of house or charter you prefer. Charter yachts, like houses, come in all shapes and sizes. You'll probably see classic yachts built in the Roaring '20s, sleek Euro-styled yachts with ultra-modern interiors, and sailing yachts with clouds of sail. Choose one whose styling appeals to you, because there's no point in spending a week aboard a yacht you think is ugly.
Continuing our house analogy, you probably won't find a Tudor-styled yacht, but you'll certainly find many with classic lines, acres of varnish, and a look that harkens back to the 'Twenties or even earlier. These will have been updated with modern systems, but you may find smaller accommodations than more modern designs.
If you're a sailor, then you should certainly consider one of the sailing charter yachts, which combine all the delights of an afternoon breeze and towering sails overhead with the luxurious amenities found on motoryachts. You might even want to charter a sailing yacht to enter one of the many regattas staged around the world that combine large yacht racing with social activities ashore. And don't forget: Sailing charter yachts don't require you to crank winches or trim the sails. Your crew will handle all that for you, using modern electric winches and sophisticated furling systems.
Expedition or explorer yachts are becoming common in charter fleets, and these are distinct from conventional motoryachts because they are capable of venturing to faraway places that require a combination of seaworthiness and toughness. For example, taking an expedition yacht among the glaciers of Alaska allows you to chip off thousand-year-old ice for your gin-and-tonic. Or you might want to venture up a distant jungle river, explore deserted atolls in the vast Pacific or, well, expedition yachts are ready to fulfill all your dreams.
You might also like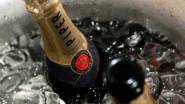 Charter costs explained
When looking at which yacht to charter, price could play a key factor. Make sure you know what you will need to pay on top of the base price.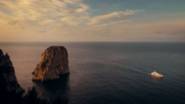 How to plan and book a charter
From preference sheets to insurance, this is our comprehensive guide on how to plan and book a charter on a luxury yacht
Yacht charters for families
Charter yachts are often viewed as adult playgrounds, however as more and more emphasis goes on family-fun, charter yachts are becoming more child-friendly
More on Charterfleet