How much to tip has always been a grey area. From tipping the bellman carrying your luggage into a hotel to the proper amount for a waiter in a fine restaurant; gratuities remain a mystery debated by all. Take this into a charter setting and it is, of course, customary to tip your crew at the end of your charter.

But what is the accepted amount?
In general, gratuities have ranged from 5 to 20 per cent of the base charter fee, depending on the yacht and the location. It is usually towards the lower end of that scale in Europe and higher in the U.S. and Caribbean.
One problem with gratuities is that some charterers have been overly generous tipping 25 per cent or more. The situation became difficult when crews started expecting large tips and were disappointed (sometimes audibly) with lesser amounts.

The issue was solved to some extent when the Mediterranean Yacht Brokers Association (MYBA) issued a tipping policy guidelines that listed 5-15 per cent as the customary range. These now seem to have taken hold as the accepted norm, and it also provides a charterer a means to have a reference point even before the charter. By asking your charter broker if the yacht supports the MYBA recommended guidelines, you'll know what is expected.

Remember two things when calculating your gratuity

First, a charter crew normally works 16-18 hour days from dawn to midnight to make sure that the charter guests receive seamless attention, often going out of their way to deliver exceptional service.

Second and equally important, always remember that a tip should be proportional to the service you have received.
You might also like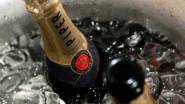 Charter costs explained
When looking at which yacht to charter, price could play a key factor. Make sure you know what you will need to pay on top of the base price.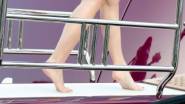 Etiquette on board
To ensure your charter runs as smoothly as possible, following a few simple etiquette rules can make, or break your experience.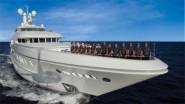 The importance of the crew
There are many factors that contribute to making charter vacations such a great experience, but the crew of your yacht are undoubtedly the most important
More on Charterfleet