Classic yachts for charter
Classic yachts have a very particular appeal. They are usually chartered by those of a traditionalist nature, those who appreciate classic lines and timeless elegance. And while you might imagine that the interiors of these yachts might be a little old-fashioned, most have been refitted to exceptionally high standards, making them every bit as luxurious as more modern vessels.

And by chartering a classic yacht, be it power or sail, you are saying something about yourself, your sense of style. Generally speaking classic yachts have fewer indulgences than more modern yachts, so don't expect half a dozen Jacuzzis and a basketball court. But do expect refined elegance and a wonderful sense of style.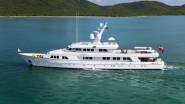 Charisma
Length
153'/46.63m
Builder
Feadship
Sleeps
12 guests in 6 cabins
Rate
from $168,000 p/w
Marketed by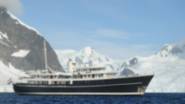 Sherakhan
Length
228'6"/69.65m
Builder
Vuyk
Sleeps
26 guests in 14 cabins
Rate
from €395,000 p/w
Marketed by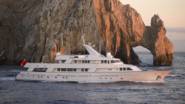 Piano Bar
Length
157'/47.85m
Builder
Picchiotti
Sleeps
12 guests in 5 cabins
Rate
from $140,000 p/w
Marketed by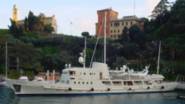 Dionea
Length
169'/51.50m
Builder
Felszegi
Sleeps
12 guests in 6 cabins
Rate
from €80,000 p/w
Marketed by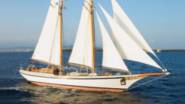 Lady Thuraya
Length
101'8"/31.00m
Builder
Lubbe-Voss
Sleeps
8 guests in 4 cabins
Rate
from €45,000 p/w
Marketed by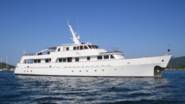 Osprey
Length
114'2"/34.80m
Builder
Bolson
Sleeps
8 guests in 4 cabins
Rate
from €31,500 p/w
Marketed by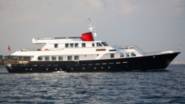 Happy Hour
Length
103'4"/31.50m
Builder
Benetti
Sleeps
8 guests in 4 cabins
Rate
from €34,000 p/w
Marketed by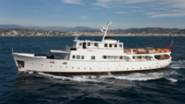 Camara C
Length
105'/32.00m
Builder
Yarrow
Sleeps
12 guests in 6 cabins
Rate
from €40,000 p/w
Marketed by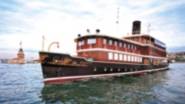 Halas
Length
164'/50.00m
Builder
Fairfield
Sleeps
24 guests in 12 cabins
Rate
from €108,500 p/w
Marketed by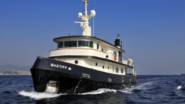 Mastiff
Length
94'1"/28.68m
Builder
Appledore Sb
Sleeps
8 guests in 4 cabins
Rate
from €35,000 p/w
Marketed by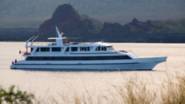 Integrity
Length
141'/42.98m
Builder
Gulf Craft
Sleeps
16 guests in 9 cabins
Rate
from $95,000 p/w
Marketed by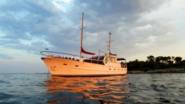 Ramona
Length
62'3"/18.97m
Builder
Voorschoten
Sleeps
6 guests in 3 cabins
Rate
from €25,200 p/w
Marketed by

After-Five
Length
61'/18.59m
Builder
Viking
Sleeps
6 guests in 3 cabins
Rate
from $16,000 p/w
Marketed by