Classic yachts for charter
Classic yachts have a very particular appeal. They are usually chartered by those of a traditionalist nature, those who appreciate classic lines and timeless elegance. And while you might imagine that the interiors of these yachts might be a little old-fashioned, most have been refitted to exceptionally high standards, making them every bit as luxurious as more modern vessels.

And by chartering a classic yacht, be it power or sail, you are saying something about yourself, your sense of style. Generally speaking classic yachts have fewer indulgences than more modern yachts, so don't expect half a dozen Jacuzzis and a basketball court. But do expect refined elegance and a wonderful sense of style.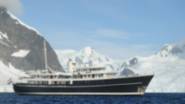 Length
228'6"/69.65m
Sleeps
26 guests in 14 cabins
The giant 69.5m (228') motor yacht Sherakhan was built by Holland's Vuyk en Zonen in 1965 and entirely rebuilt as a luxury superyacht in 2005 with a refit in 2008. The culm...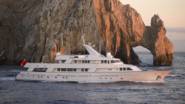 Length
157'/47.85m
Sleeps
12 guests in 5 cabins
"Piano Bar" continues a legacy of luxury chartering in the style and safety expected of a modern motoryacht of her pedigree. Since her original launching, this rather special ya...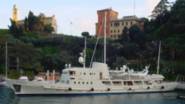 Length
169'/51.50m
Sleeps
12 guests in 6 cabins
Dionea was launched in 1962 by Felszegi shipyard of Muggia as a high standard ferry-boat and operated until 1991. In 2003, the current Owner converted her into a luxury motor ya...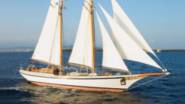 Length
101'8"/31.00m
Sleeps
8 guests in 4 cabins
Hosting eight guests, the pedigree classic 31m (102) sailing yacht Lady Thuraya has two double and two twin cabins with spacious lockers and en-suite bathrooms. After a long day...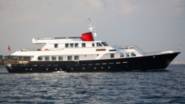 Length
103'4"/31.50m
Sleeps
8 guests in 4 cabins
This classic 1969-built Benetti 31.5m is one of the prettiest yachts from her era. Having undergone a thorough rebuild in 2005/2006 when she was fitted with a new interior desig...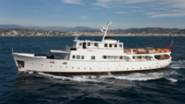 Length
105'/32.00m
Sleeps
12 guests in 6 cabins
Camara C is a classic 32m (105') gentleman's motor yacht, offering guests a nostalgic charter experience. She had an extensive refit in 2009 and now boasts expansive new facilit...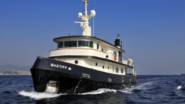 Length
94'1"/28.68m
Sleeps
8 guests in 4 cabins
Yachtzoo recently signed the 32m converted tug Mastiff for sale and now the company's Vanessa Morlot is offering her for charter this summer. She was built by Appledore Sh...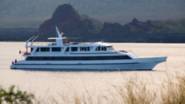 Length
141'/42.98m
Sleeps
16 guests in 9 cabins
Fully stabilised and luxurious throughout, the 42.98m (141') motor yacht Integrity offers year-round Galapagos cruising at its finest. Built by Gulf Craft in 1997 and refit...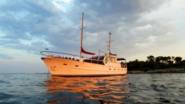 Length
62'3"/18.97m
Sleeps
6 guests in 3 cabins
Ramona a 18.97m sailing yacht built by Voorschoten is now currently available for charter. With interior stylings by Studio Zucchi Design she accommodates 6 guests in a mast...
Length
61'/18.59m
Sleeps
6 guests in 3 cabins
After-Five a 18.59m motor yacht built by Viking is currently available for charter. With interior stylings by Pavlik Yacht Design and **ABS compliant she accommodates 6 gue...