Large yachts for charter
Any charter yacht that is bigger than 65m is considered to be a "large" yacht. Anything this size is a truly impressive vessel and will be equipped with everything you could possibly need, and quite a few things you didn't know you needed. If you want to book more than 12 people on board, then the chances are you will need a big yacht, because anything smaller is unlikely to be coded for more than 12 people.

As well as luxurious accommodation for all the guests, expect any big yacht to have dozens of crew members, and facilities that are likely to include things such things as beach clubs, gyms, cinemas, heli-pads, wellness spas, and numerous tenders and toys. These vessels really are floating luxury hotels, and are equipped accordingly.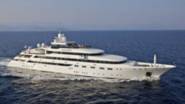 Length
270'8"/82.50m
Sleeps
32 guests in 14 cabins
O'Mega an 82.50m luxury yacht was totally rebuilt from the hull up in 2004 with subsequent refits 2009, 2011 and finally in 2013 when zero speed stabilizers were added. Her...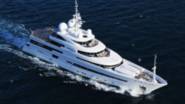 Length
241'6"/73.60m
Sleeps
12 guests in 6 cabins
The 73.6m motor yacht Naia will be available for charter in Mediterranean this summer will be available for charter through YPI. Specifically built for worldwide cruising a...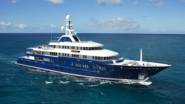 Length
247'5"/75.40m
Sleeps
12 guests in 6 cabins
Built by Lürssen under Moran's supervision in 2009, she was designed by Espen Oeino with a voluminous interior by British designer Pauline Nunns. The 'country house' styl...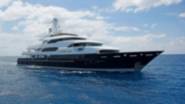 Length
230'/70.10m
Sleeps
12 guests in 6 cabins
Top-of-the-range cruising starts with the 70-metre Martha Ann, a spectacular motor yacht built by Lurssen in Germany. Her huge interior volume allows many special features, incl...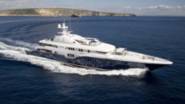 Length
223'7"/68.15m
Sleeps
12 guests in 6 cabins
In order to meet MLC requirements, the 68m (223') motor yacht Sycara V is now being offered for charter as a six stateroom yacht with 18 crew. A single stateroom with Pullman...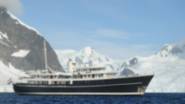 Length
228'6"/69.65m
Sleeps
26 guests in 14 cabins
The giant 69.5m (228') motor yacht Sherakhan was built by Holland's Vuyk en Zonen in 1965 and entirely rebuilt as a luxury superyacht in 2005 with a refit in 2008. The culm...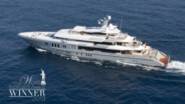 Length
241'2"/73.51m
Sleeps
12 guests in 6 cabins
For Mogambo Reymond Langton Design seamlessly combined a subtle African theme with 1950s glamour for the interior of this 2012 Nobiskrug launch, while its exterior styling is di...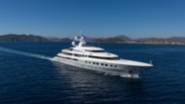 Length
237'10"/72.50m
Sleeps
12 guests in 6 cabins
Axioma accommodates 12 guests in a master and five double cabins, two of which are convertible into twins. She features stunning exterior design and a beach house-style interior...