Large yachts for charter
Any charter yacht that is bigger than 65m is considered to be a "large" yacht. Anything this size is a truly impressive vessel and will be equipped with everything you could possibly need, and quite a few things you didn't know you needed. If you want to book more than 12 people on board, then the chances are you will need a big yacht, because anything smaller is unlikely to be coded for more than 12 people.

As well as luxurious accommodation for all the guests, expect any big yacht to have dozens of crew members, and facilities that are likely to include things such things as beach clubs, gyms, cinemas, heli-pads, wellness spas, and numerous tenders and toys. These vessels really are floating luxury hotels, and are equipped accordingly.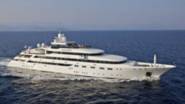 O'Mega
Length
270'8"/82.50m
Builder
Mitsubishi HI
Sleeps
32 guests in 14 cabins
Rate
from €525,000 p/w
Marketed by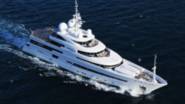 Naia
Length
241'6"/73.60m
Builder
Freire
Sleeps
12 guests in 6 cabins
Rate
POA
Marketed by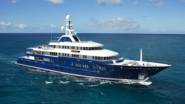 Northern Star
Length
247'5"/75.40m
Builder
Lurssen
Sleeps
12 guests in 6 cabins
Rate
from $650,000 p/w
Marketed by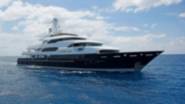 Martha Ann
Length
230'/70.10m
Builder
Lurssen
Sleeps
12 guests in 6 cabins
Rate
from €600,000 p/w
Marketed by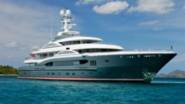 Kismet
Length
223'1"/68.00m
Builder
Lurssen
Sleeps
12 guests in 6 cabins
Rate
from $600,000 p/w
Marketed by

Sycara V
Length
223'7"/68.15m
Builder
Nobiskrug
Sleeps
12 guests in 6 cabins
Rate
from €585,000 p/w
Marketed by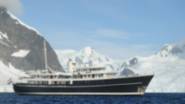 Sherakhan
Length
228'6"/69.65m
Builder
Vuyk
Sleeps
26 guests in 14 cabins
Rate
from €395,000 p/w
Marketed by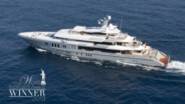 Mogambo
Length
241'2"/73.51m
Builder
Nobiskrug
Sleeps
12 guests in 6 cabins
Rate
from €550,000 p/w
Marketed by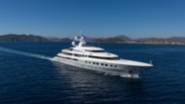 Axioma
Length
237'10"/72.50m
Builder
Dunya Yachts
Sleeps
12 guests in 6 cabins
Rate
from €525,000 p/w
Marketed by